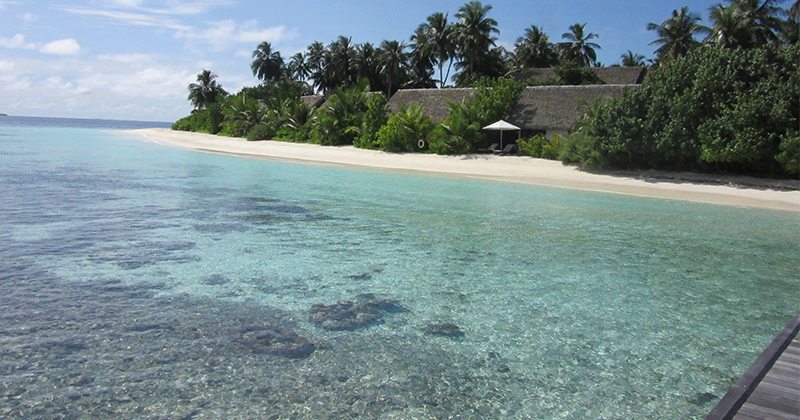 In November 2016, one of our Marketing Executives visited Kandolhu for an afternoon tour of the island and a spot of lunch. This intimate paradise island is part of the Small Luxury Hotels of the World and is renowned for its vibrant house reef. Read on to learn the ins and outs of this beautiful Maldives Island.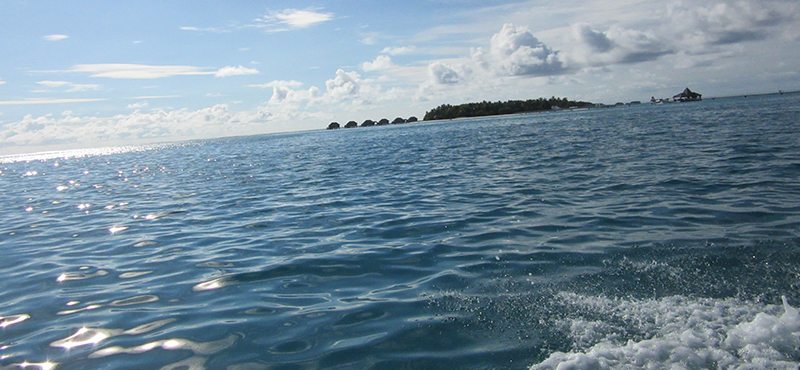 Kandolhu Island Resort is one of the smaller islands in the Maldives, with just 30 rooms! It definitely has the paradise island feel, its quiet and tranquil and there's hardly a person in sight apart from at breakfast, lunch and dinner in the restaurants.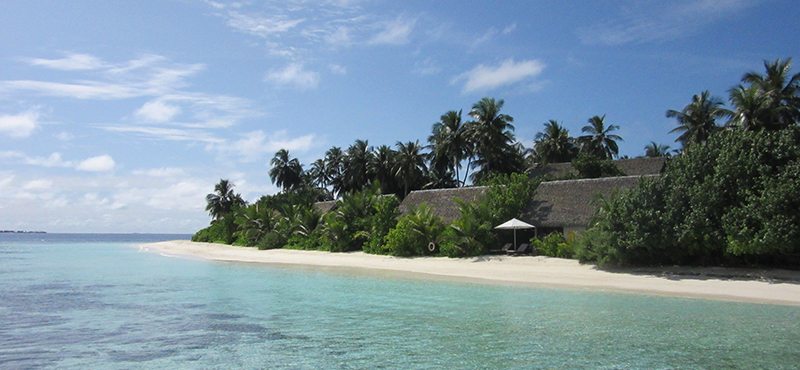 Upon arrival guests will receive fruit plates and bed decoration. Honeymoon guests receive a beach dinner with half a bottle of wine.
The Island is very relaxed and most furnishings are imported from Europe, which projects a homely ambience. I especially loved the library area, which is the perfect place to just loose track of time, with a collection of books that have been left by visitors to the island.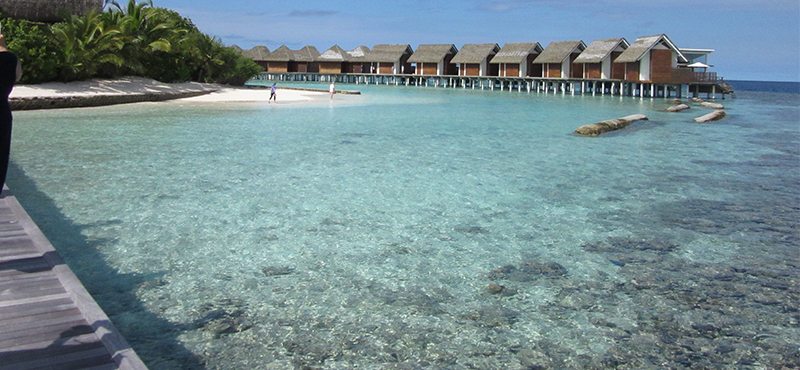 Photo: arrival views 
Luckily enough to squeeze in some snorkeling during the trip, which takes around an hour, Kandolhu has a colourful marine life and I was luckily enough to spot a sea turtle! During your stay you can choose from either a complimentary guided snorkel tour or a champagne sunset cruise!
The rooms are absolutely stunning, from the hideaway villas to the lush over water villas. During the tour I had a sneak peak into the Ocean Pool Villas, and as soon as you step onto the sun terrace to reveal the views, the pool and that bathroom, my breath was taken away. It's very beautiful and has that WOW factor! If you're staying at Kandolu Island on the all inclusive basis, your in-room wine chiller is included.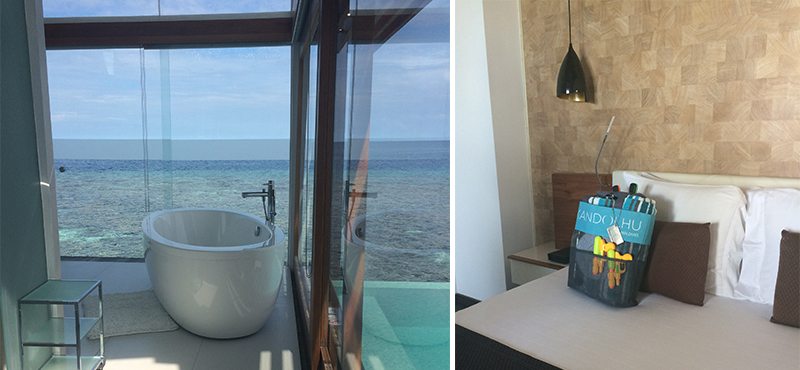 Photo: Ocean Pool Villa bathroom and bedroom with complimentary snorkel equipment and in each room
TIP: the best accommodation for sunset views is the Jacuzzi Beach Villa!
Non-motorized watersports are complimentary such as windsurfing, stand-up paddle boating, kayaks and bottom glass kayaks. The island also features a wide range of activities at an additional fee such as snorkeling desert islands, cruises, big game fishing and much more. Due to the capacity of the island, diving excursions are usually private.
Photo: Scuba diving jetty 
I was luckily enough to enjoy some delicious food in Olive on the upper floor, the stunning panoramic views of the Ocean just adds to the culinary experience. The only restaurant which requires a reservation is the Teppenyaki, which can be easily done upon arrival to the island. Fresh seafood is imported just 15 minutes away from the island.
Contact us for a quote at Kandolhu Island Resort.