Excursions
Take part in a range of excursions that the scenic island has to offer. With a wide variety of excursions, there is something available for everyone- whether you want to be a little daring and try snorkelling or want to relax on a sunset cruise, there is something available for all!
Big Game Fishing- sail the deep blue Indian Ocean with the islands fishing crew, aboard the fully equipped Dhoni! Whether you are skilled in the fishing industry or have no prior experience, the crew will cater to you, making the journey both enjoyable and a learning experience!
Night Fishing- Sail into the dark unknown, taking part in a hunting quest for local species of Maldivian fish such as the Emperor fish, Jackfish and Snapper!
Sunset Cruise- Relax on a cruise boat, letting your taste buds dive into champagne and a range of delicious hors d'oeuvres and fresh fruit platters. Also available in a private cruise, for single couples to enjoy a personal experience.
Deserted Island Experience on the Sting Ray- Climb aboard a stealthy sting ray boat and watch as it drops you onto your very own deserted Maldivian island! Here you will be left to explore the beauty of a personal white beach and exquisite house reef alone!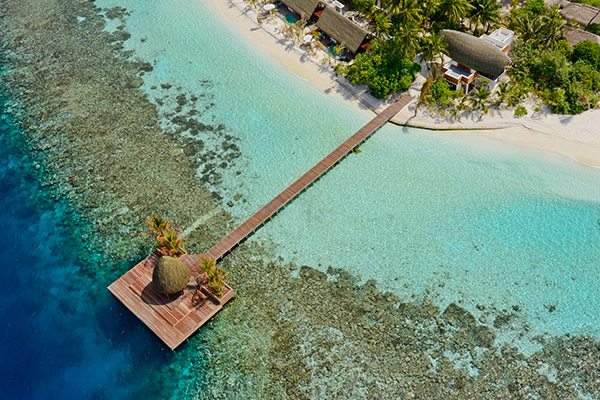 Spa
Relax and rejuvenate your senses at the Kandolhu Island Spa offering a complete wellness experience for its guests.
Relax and rejuvenate your senses at the Kandolhu Island Spa offering a complete wellness experience for its guests. Spa facilities include 4 spa rooms and separate changing rooms and wet area for men and women, each featuring sauna, steam room, cold pool, Jacuzzi, rain shower and lockers.
The irresistible menu offers a sensual collection of couple's massages, beauty and skin care treatment with a focus on European and Asian blend therapies. A separate fitness room is also available for guests' use.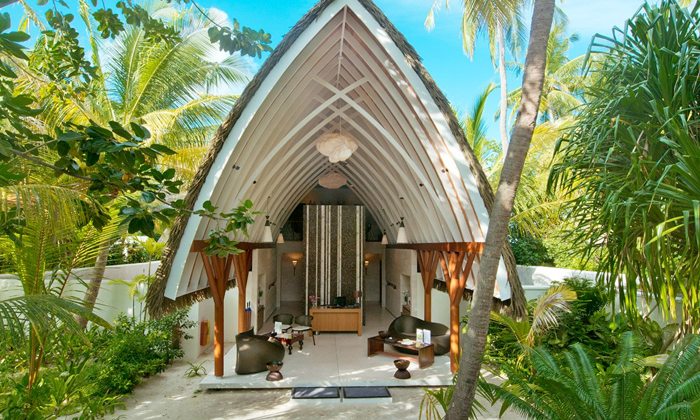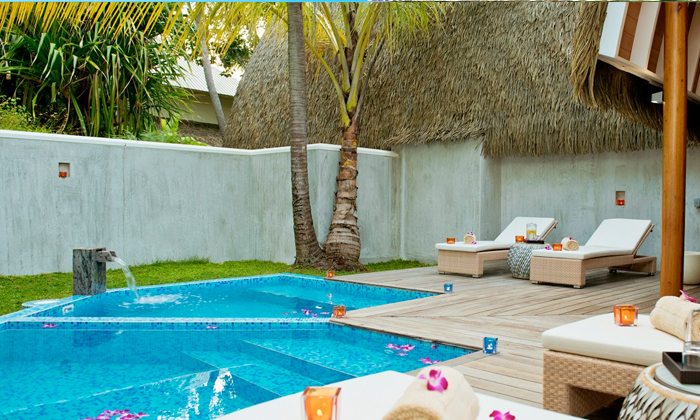 Snorkeling
Snorkelling- The island offers various packages for snorkelling such as:
Private Guided Snorkel Tour of Kandolhu House Reef
Night Snorkelling- for those adventurous individuals, who can watch coral reefs come alive! As well as being able to see those creatures usually camouflaged during the daytime.
Snorkel & Sandbar experience- where you can enjoy a ray of colours in a snorkelling experience, followed by an opportunity to bask in the sun on a sandbar in the middle of the waters!
Kandolhu Reef Exploration- explore Kandolhu's very own House Reef adventure, with a snorkel guide and a lavish speedboat, it is the perfect way to experience the stunning views of the reef!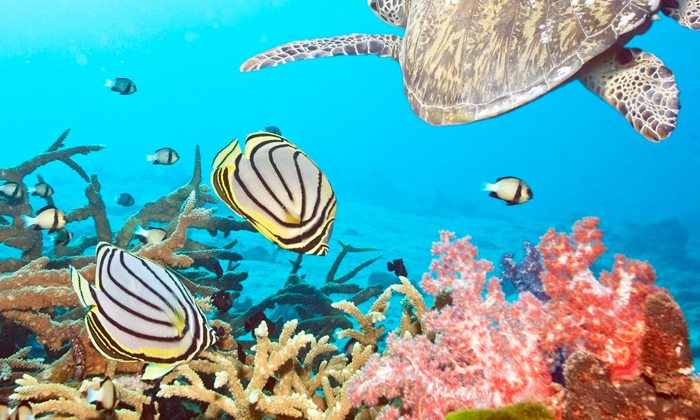 Diving
Kandolhu is a favourite among Maldives diving resorts, it is located minutes away from Maalhos, Thila, Hafsa Thila as well as several others of the best and most famous dive sites in North and South Ari Atoll. Offering three dives per day!
The dive school offers opportunities for both the experienced and beginners. PADI and SSI certified courses are available for beginners to get started, whilst adventures are available for experienced divers!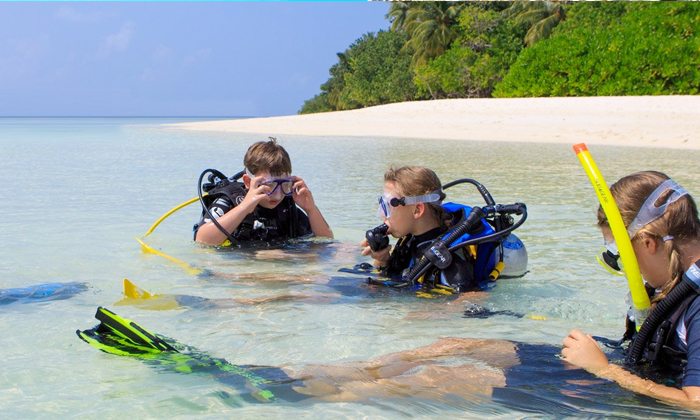 Private dining experiences
The Kandolhu island offers a fine dining experience, in which you are invited to design a menu together with a highly trained chef! The flavoursome food can then be enjoyed on a secluded corner of the beach with no distractions. If the secluded corner of the beach is not for you, then private dining can also be enjoyed on a yacht sailing the Indian Ocean, under the moonlit sky or on the beachfront!